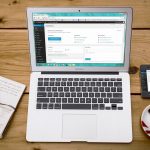 Access your online tenant portal. Through your tenant portal you may submit work orders, view your account, and pay your monthly rent.

Find helpful information relating to Hampton Roads attractions, local public schools, and utility companies. This page will help you get settled into your new home and invite you to explore Hampton Roads.
Register with "Credit My Rent" to have your rent reported to the three credit bureaus. Reporting to the credit bureaus may help you increase your credit score. You will still pay your rent directly to P.R.E.M. while enjoying the benefit of reporting your on time rental payments.